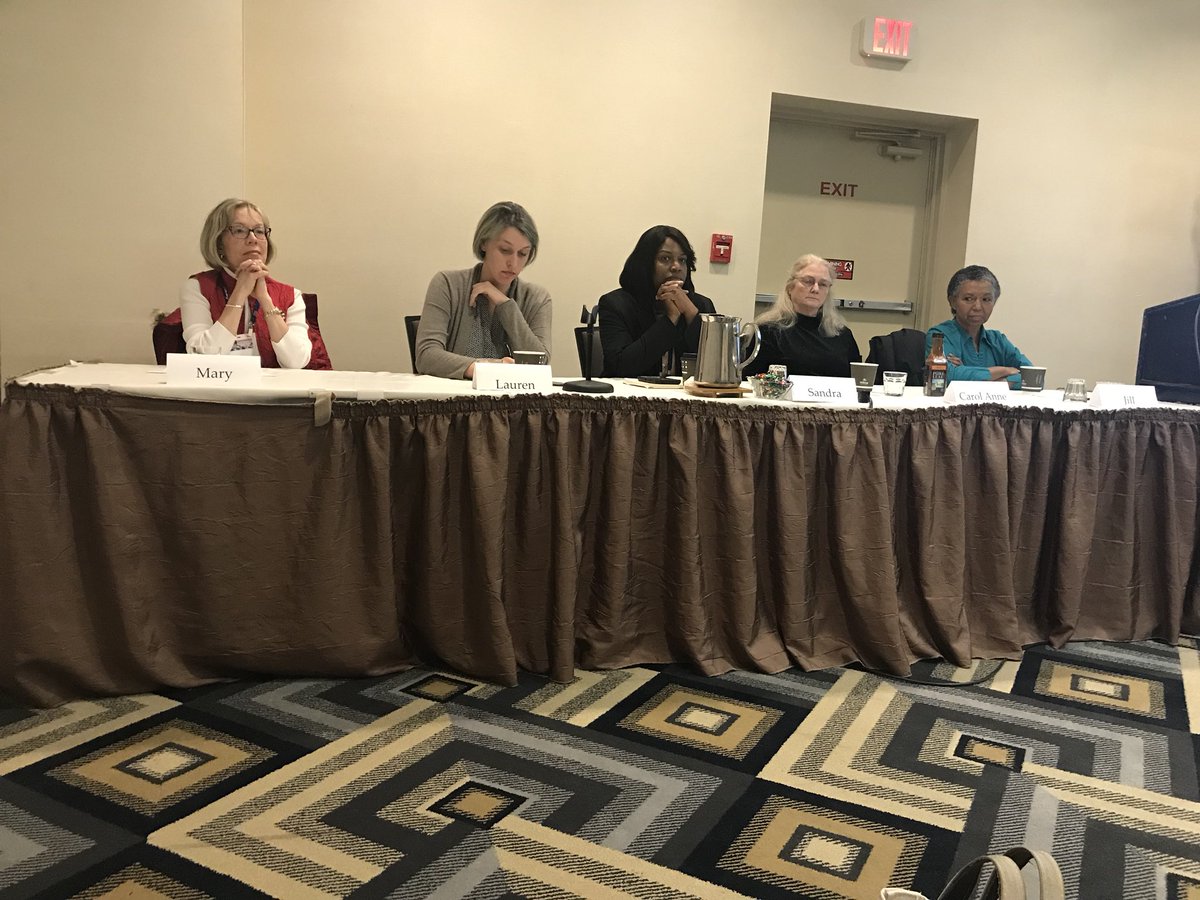 Leadership Panel
Panelists were:
Lauren Comito, Queens Library
Carol Anne Germain, University of Albany
Jill Hurst-Wahl, Syracuse University
Mary Fellows, Upper Hudson Library System
Sandra Echols, College of New Rochelle
This was a Q&A session on leadership with discussion of leadership, the work environment, inequality in pay between men and women, and micro-aggressions. The Twitter hashtag for the session was
#NMNWomen.
After the session, one person said that the session had been depressing. Yes, going through a situation can be depressing. Yes, recognizing that these problems still exist in 2017 is depressing. However, we each need to feel empowered to:
Work on our own situations and make them better.

Work on changes that will improve the situation everyone. Start with your own institution and work from there.
I once met a librarian who had worked in the same library system for a several decades and admitted to not liking that work environment. It saddened me that the person had not worked to change employers. It also saddened me that the librarian didn't speak of efforts to change the environment. This person had persisted in an environment that the person didn't like. Don't do that! Take matters into your own hand.
I'm sure there were questions from the audience which were not addressed. I hope those people will contact the panelists and setup a time to get the needed answers.